Halloween is one of the most anticipated times of the year. For some, at least. The Autumn holiday brings times of scary and spooky nature. For those who love goblins and ghouls, there is no doubt they have October 31st marked off on their calendar for a long time. There are so many options when it comes to what to do on Halloween. Some like to go out and party, while some prefer to bring kids trick or treating. Whichever way you do it, make sure you enjoy yourself this October.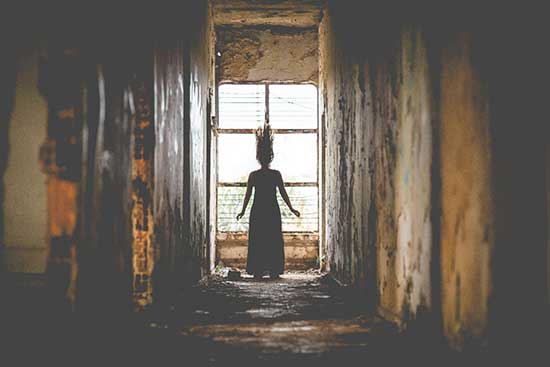 Some people prefer to stay in at Halloween. Which is extremely understandable. Many do not like the idea of fireworks or bonfires, while others just do not want to be out on a particular night. That does not mean you have to hate Halloween, however. After all, there are plenty of ways in which you can enjoy your night without even leaving the house. There is no need to let the night go to waste just because you are not out. If you want to stay home and have a great time, here are some suggestions.
Watch Scary Movies
Halloween is all about scary. So why not spook yourself with some scary movies. It does not even matter if you are watching them with the family, your partner, or by yourself. Sometimes there is nothing quite like sticking on a horror movie and hiding behind the pillow for the entire duration. One of the best things about watching scary movies is that it does not really matter how good they are. Even some of the worst horror films have some good scares. Even if they do not, there is a good chance you will get a good laugh out of them instead. Of course, there are still many great horror films, ranging from the classics to some great modern releases.
Do What You Love
You do not necessarily have to do something scary on Halloween night. No one is going to force you to partake in the holiday after all. You can just take this night to enjoy yourself and relax. Whatever way that might be. It could be cooking, watching your favorite shows, or whatever you are into. You could even consider trying something new. For example, luckynuggetcasino.com/nz/ is a great online gaming service. It has countless games for you to enjoy and keep you occupied. It could be a great one to try out over the holiday.
Play Some Halloween Themed Games
If you do want to stick to the Halloween spirit, you could consider playing some scary games. If you are playing alone, you could look at some video games that will get your heart racing. Some examples of this are Resident Evil, Outlast, and The Evil Within. Of course, there are plenty of games you can play with friends and family too that do not require any technology. You could consider playing some hide and seek or else have a mummy wrapping competition with some toilet paper.