Today's generation of gamers just eliminated the stereotypes when it comes to playing online games. If before, gamers were viewed as weird and nerdy-looking internet geeks, today, the rise of popular gamers redefined how the internet gaming community is viewing those who they follow.
No longer a men's arena, the openness of the online gaming community to all types of gamers – regardless of their gender and other categories – has paved the way for some female gamers that definitely contributed to the growth of ESports betting. That's why when YouTube Gaming was launched, a huge number of female streamers had also found their way towards the limelight. While these gamers undeniably have the skills when playing, they also look definitely hot and beautiful.
Here are the 5 hottest gamers on YouTube:
1. SSSniperwolf
SSSniperwolf, or Alia Marie "Lia" Shelesh in real life, is a 28-year-old British-American gamer who first became more popular on YouTube for her gaming videos and streaming Call of Duty (COD). Now with almost 30 million subscribers, she also posts reaction videos on top of her gaming content.
Lia is of Greek and Turkish descent. Her family moved from the United Kingdom to the United States when she was six years old. She also has a sister who's also a YouTuber, Ranya Lasagna. They also have younger brothers.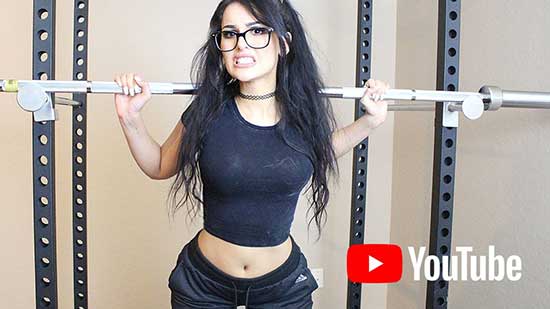 Her love for gaming probably started when her parents bought her a Playstation. She got her nickname SSSniperwolf from one of the lead enemies of Metal Gear Solid called Sniper wolf.
Aside from her YouTube account with almost 30 million subscribers, SSSniperwolf also has 5.2 million followers on Instagram and 16.8 million followers on TikTok.
2. Melonie Mac
Melonie Mac is another popular YouTube gamer. This 34-year-old American YouTuber is widely known for her content about gaming, anime, and other tech-related content. She also livestreams different games like Death Battle on Twitch, though she primarily streams live on League of Legends.
Melonie was a graduate of Information Technology and Web Development at Kaplan University. She had worked as a Frag Doll Cadette for Ubisoft (a gaming company) in 2010 where she also worked in the company's Marketing and Promotions department later on. She credits her interest in gaming to her father who she said exposed her and her brothers at a very young age.
Melonie currently has about 326 thousand subscribers on YouTube.
3. Valkyrae
Rachell Hofstetter, or popularly known as Valkyrae, is an American livestreamer. She's a recipient of a Game Award and was dubbed as the "Queen of YouTube" after she became the platform's most-watched female streamer in 2021.
She co-owns 100 Thieves, an esports and apparel company. She became a content creator for the brand in 2018. Valkyrae became an advocate for women's online gaming, where she sometimes plays games with all-female teams.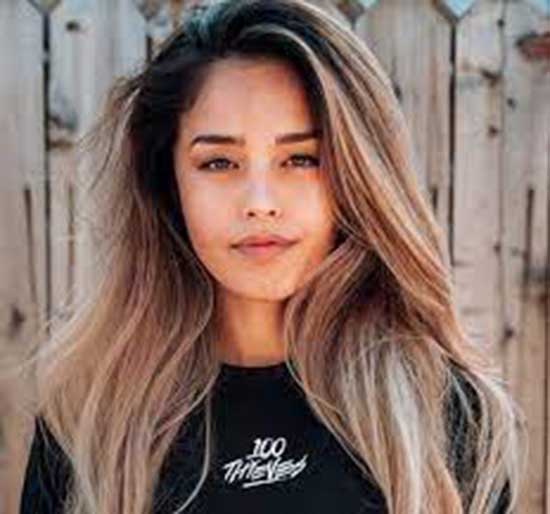 After she graduated from community college, Rachell experienced working several jobs, including her working experience at GameStop. In 2014, she began posting her gaming hobby on Instagram and gained a significant following. She was encouraged by her followers, friends, and other Twitch streamers to stream on Twitch, starting 2015. After she gained a significant following, Valkyrae began posting her gaming videos on YouTube.
Valkyrae currently has 3.53 million YouTube subscribers and 3.6 million followers on Instagram.
4. iHasCupquake
Tiffany Michelle Herrera, or popularly known as iHasCupquake, is an American YouTuber with content about gaming and DIY cosplay videos. She's famous for uploading the popular Minecraft series: Minecraft Oasis, which significantly helped her rise to fame after she was suggested to upload her web videos by her husband.
Among the people that are on the list, Tiffany probably has the most bubbly personality. People loved her for being adorably funny, ditzy, and sometimes clumsy. Another thing that contributed to her fame is that her videos are generally "kid-friendly".
She joined YouTube in August 2010. The first batch of her videos was about "Gamer Talks" and "Piece of Quake". She mostly played League of Legends and World of Warcraft in her early gaming career.
Tiffany currently has 6.98 million YouTube subscribers and 1.2 million followers on Instagram.
5. LDShadowLady
Elizabeth "Lizzie" D. or LDShadowLady is a 29-year-old English YouTuber known for the contents of her Minecraft gameplays. She is widely known for her Minecraft single-player series, Shadowcraft, as well as Shadowcraft 2.0. Her followers also love her for her quirky sense of humor.
Lizzie lived with her sister and her father in England before she moved into her new home with her husband, fellow YouTuber SmallishBeans (Joel). They married in May of 2019 to lock in their long-term relationship.
Lizzie currently has 6.33 million subscribers on YouTube and 1.3 million followers on Instagram.
That wraps up 5 of the hottest gamers on YouTube. Although there are a lot more out there that also share entertaining and engaging content aside from those mentioned above, they are definitely among the best.