Are you wondering what the number 1 scariest movie on Netflix is? Well, naming one would not do justice to the handful of horror movies Netflix has to offer.
Netflix became the king of film streaming services by making an early move to streaming narrative material. The finding of independently-funded media became easier thanks to instant access to a database of hundreds of horror movies and TV series. Netflix's streaming service has been a haven for the distribution of horror films for more than a decade. However, if you want full access to all the scary movies on Netflix, you'll have to unblock Netflix app first. Most of movies have geo-restrictions. In order to unblock Netflix regions, you will need a strong VPN. You can try a trial of any suitable VPN service. This way you have access to all horrors that are worth watching in 2021.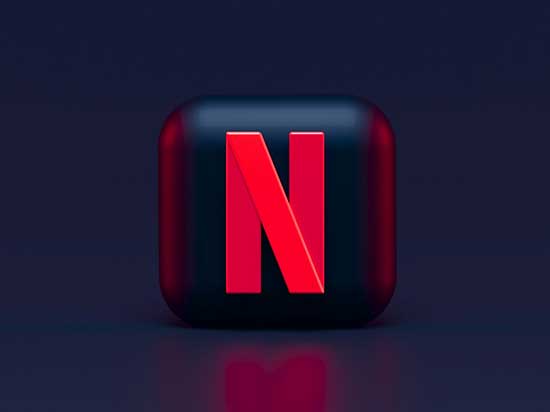 Among a sea of films of varying grade, it has hosted indie darlings such as The Hallow, They Look Like People, and Last Shift, as well as silver screen giants. They've distributed a number of well-known genre filmmakers, given overseas filmmakers a platform, and amassed a library of really scary original films.
Horror lovers who haven't yet subscribed to specialty services such as Shudder will discover a multitude of rotating films in Netflix's library. So, if you're wondering which is the best Netflix horror movie? Keep reading on!
Of course, the fragmentation of the streaming industry continues to diminish the once-impressive horror library, but among the many horror movies Netflix has still available, here are a handful of movies that are scarier than the rest right now.
Apostle 2018
Apostle is a slow-burning film in the vein of The Wicker Man, with an explosive final act. The 2018 best Netflix horror film follows Thomas Richardson (Dan Stevenson) as he infiltrates a small island village in search of his kidnapped sister. He takes on the role of a member of the tribe, studying their strange customs, rituals, and sufferings while seeking to discover more about his lost sister.
Director Gareth Edwards' (The Raid, The Raid 2) flair for action delivers some well-choreographed battles replete with the stress of fatal consequence as anarchy eventually explodes in the island community. The film's plot is cryptic and magical, and its message is critical of man's desire to dominate nature. The island scenery and production design are simply spectacular.
As Above So Below 2014
While Paris, France is known for its architecture, culture, and food, As Above So Below transforms the city into a claustrophobic nightmare by transporting the cast and audience deep into the city's catacombs. A film team, archaeologist, and their guide enter the crypt, surrounded by bones and shrouded in darkness, in search of the philosopher's stone.
Each participant is confronted with horrific reconstructions of deadly events from their own life along the journey. It's a discovered footage film, which adds to the already tight environment by adding tension and discomfort.
It's one of the greatest found footage films outside of a franchise—like Paranormal Activity or V/H/S—but it won't persuade doubters of the sub-genre to rethink their opinions.
Cam 2018
Cam is a fantastic example of doppelganger and digital-age horror. The story of a webcam girl whose identity and image has been stolen is disturbing enough, but the film succeeds in making her daily life frightening. Throughout the film, stigma, stalkers, and the threat of exposure generate vulnerability and tension.
Alice, aka Lola, is played by Madeline Brewer, and she climbs up the leaderboards on her camming website with such sincerity and enthusiasm that she entices the spectator to cheer her on in her quest. Her account is taken over once she has attracted enough attention, and her face, figure, house, and accessories are suddenly duplicated.
Cam's major criticism concerns identity and digital presence, despite some fascinating framing around sex employment and the online erotic webcam community. It's a kind of monkey's paw wish wrapped in a doppelganger story set in the present day. It's disturbing, controversial, and definitely shouldn't be seen with family around for the optimum watching experience.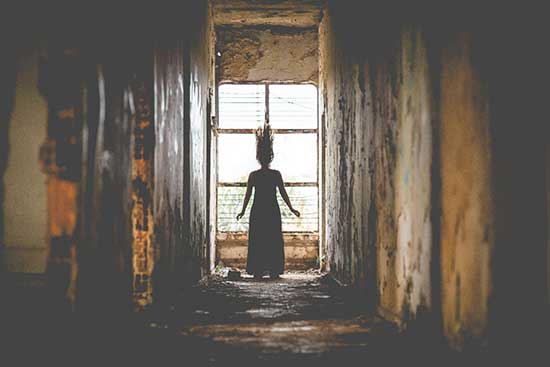 Conjuring 2013
When mentioning the best Netflix scary movies, The Conjuring is definitely in that list. Without a doubt this movie has to be one of the scariest movies on every streaming site where it's accessible, becoming an instant classic and franchise. Its success is due to a combination of excellent script, outstanding performances, and precise use of directing and cinematography methods.
The Conjuring follows demonologists and paranormal experts Ed (Patrick Wilson) and Lorraine Warren (Vera Farmiga) as they try to rid the Perron family of their paranormal pestilence. Directed by James Wan (Insidious, Saw) and shot by frequent early partner John R. Leonetti, cinematographer for films such as The Mask, Mortal Kombat (1996), The Conjuring follows demonologists and paranormal experts Ed (Patrick Wilson) and Lorraine Warren (Vera)
This movie doesn't spend any time in creating suspense and the presence of the supernatural right away, beginning with an introduction to Annabelle. The final impression required to highlight the terrible menace stored in the old Abbot Estate is created by the masterful use of music, reflections, and special effects.
Conjuring 2015
Fans of James Wan's Insidious will recognise The Conjuring 2 as a visually and tonally comparable sequel to the PG-13 horror series. The Conjuring's washed-out colours are replaced with blue hues that engulf the screen. The charming detectives Ed and Lorraine Warren return as they try to help a family in England.
Madison Wolfe's possession is terrible, owing to blasphemous and terrifying images, as well as an outstanding performance by a young girl. Based on a genuine tale from Ed and Lorraine's investigations, the sequel introduces a slew of new scary apparitions, including The Nun, while also hinting at the possibility that the pair is investigating a hoax.
As the audience sees the torments unfold behind the backs of the skeptical investigators, it's an intriguing story device caked in dramatic irony. It's a touch over-the-top, but its ambition exceeds its flaws as it paves the way for further films in the Conjuring universe.
Creep 2014
Creep is a charming mockumentary film about a filmmaker hired to record a dying man's message to his unborn baby. Aaron, the cameraman played by writer/director Patrick Brice, begins to think Josef (Mark Duplass) isn't terminally ill, but rather dangerously insane. With his creepy and scary portrayal, Duplass portrays quite the predator.
The creators are the sole characters in this unsettling, very unsettling film, which is a two-man performance. The film's preference for personal fear over huge set pieces, similar to that of rival docu-style horror film The Blair Witch Project, serves to distinguish it.
Crimson Peak (2015)
With Crimson Peak, Guillermo del Toro returns to the director's chair for a terrifying and vivid homage to gothic romance legends. A-list actors, opulent production design, and Guillermo del Toro's gothic vision combine to create a vibrant, terrifying fever dream of a picture. It takes its time fleshing out the lush Victorian setting and era, but the stunning costumes, dramatic lighting, and hammy performances make for an enjoyable experience.
Alive 2020
This Korean zombie film became a surprising smash on Netflix when it was released at the height of the epidemic, but the fact is that it might have worked even if the story of a guy trapped in his apartment during the apocalypse hadn't been so "timely." This is a terrific modern zombie film that combines building suspense with brilliant action scenes. It's smart and fast-paced.
What is the best scary movie on Netflix 2021?
A lot of really good movies have been introduced to us in 2021. So, if you're wondering what is the scariest movie playing on Netflix right now? Well, we'd pin the answer down to "His House" 2020 because so did Rotten Tomatoes.
Watch Netflix unblocked in order to get access to all the best scary movies out there. If you do not use a VeePN, you will surely be left behind because your Netflix app may not allow you to access all the movies due to region restrictions.
Conclusion
The films in the horror section have long ceased to scare true connoisseurs. And for those who want to jerk their nerves, we have mentioned the best Netflix scary movies till date.
However, since Netflix is often subject to regional restrictions, you will have to unblock Netflix app in order to enjoy your favorite movies.