It has been a few weeks since the release of the 8th chapter in the main story of Resident Evil, and gamers cannot get enough of it. Despite its short duration and its very limited in-game environment, RE Village gets things right. The ten-hour gameplay might feel short for the money one has to pay in order to purchase the game, but the quality of the game is pretty rare. Capcom's attempt to bring the Resident Evil universe into the ninth generation of gaming can only be characterised as a success. As for the future of the game, it feels like third-person views are going to be a thing of the past, as the first-person element made an even better impression than that of RE7.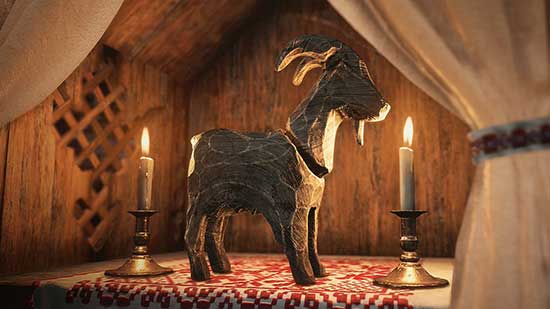 Collecting Treasures Is a Big Part of the Resident Evil Village
Playing a Resident Evil title is not as simple as playing an ordinary action game. The RE games have puzzling riddles and treasures one has to collect to move further. It is certain that players will spend a lot of time looking for RE Village collectibles, regardless if we are talking about Goats of Warding, Files or Treasures that can be sold to the Duke. Some of the collectibles can be found relatively easily, but there are going to be items that will take longer to discover. Everything you collect comes with a reward, and these rewards can really increase the value of the gameplay.
Nevertheless, there are many players who would rather leave treasure hunting aside and who will instead focus on the main action. At the end of the day, if you are looking for treasures or for combinations that can bring you rewards, then you should consider playing Book of the Dead at casino.com. There, winning combinations can potentially reward players with large sums of money, while at Resident Evil 8, you will get items that can simply make the game more fun.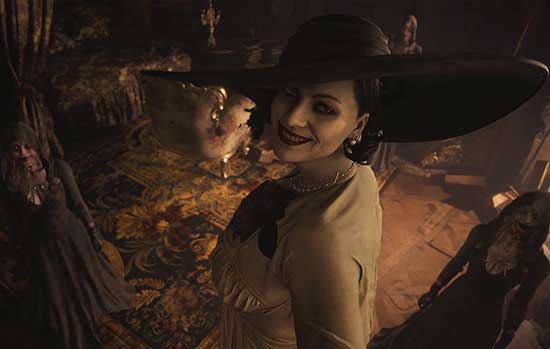 No Longer a Game That Is About Killing Zombies
The Resident Evil universe has gone beyond the narrow borders of horror games. It has gone from being a game where the hero shoots zombies to a game where the heroes leave their mark in gaming history. Ethan Winters is no Leon, but he is a very well-designed character that gives value to the game. Like with Leon, Claire and Chris, it will not be a surprise if we see a cinematic Resident Evil starring a world-class actor in the role of Ethan. If you were impressed by the CGI of the Resident Evil movies starring Milla Jovovich, then imagine what studios can do if they apply the CGI technology of 2021 to making a new RE movie.
All the entertainment bi-products of Resident Evil are directly connected to the RE titles gamers can play using their consoles and PCs. The longer Resident Evil titles remain a top pick for gamers from all over the world, the longer the world of commerce will create movies and merchandise related to Capcom's popular horror gaming franchise. After all, the boring and slowly-roaming zombies are a thing of the past and RE's current villains are characters that can haunt your scariest nightmares. Resident Evil's take on vampires and werewolves is simply impressive, and it is certain that gamers will keep coming back for more if Capcom invests in releasing new RE contents for gaming environments.