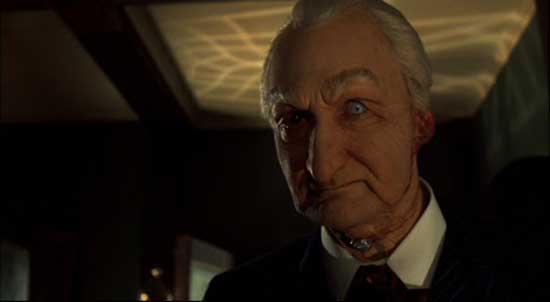 Despite reading a solid review from time to time from the horror genre, there has been a number of horrifically bad releases over the years. Even the staunchest of horror fans will admit that. Fact is, it's a genre that can go spectacularly wrong. If a horror film isn't executed to perfection, then you'll most definitely feel it along the journey of consumption.
It's a diverse genre, though. For every bad horror movie released, there might be a decent horror series produced or a range of games created for fans. From shows like Black Summer on Netflix to popular slot games like Book of Dead by Pragmatic Play, the horror arena is still in good shape and serves up numerous treats for fans. Alongside this, though, is the aforementioned dud creation that fails to really hit the mark in the cinemas. Thankfully, overall, horror movie fans are a fairly forgiving bunch.
Still, that doesn't mean we can't look back on some bad releases from time to time. With that in mind, here's a look at a selection of horror movies that really failed to deliver, and we're putting it kindly here.
The Mangler – 1995  
If you're unlucky enough to have ever seen The Mangler, then we can only hope that you managed to find a classic to take in afterwards. Based on a short story by Stephen King, the movie centres around a laundry press which somehow manages to develop a taste for blood. Yes, people did indeed get murdered by a laundry press. The story in itself is bad enough, but then you throw in some lacklustre acting and limited frightening moments, and you start to question the overall genre.
The Happening – 2008 
Sadly, mark this one down as another failed release from M. Night Shyamalan. We aren't quite sure what's happened either, but after watching The Village, then Lady in the Water, followed by The Happening, then we were beginning to wonder what exactly has happened to the American filmmaker. An eco-horror thriller starring Mark Wahlberg as a teacher, gruesome events unfold during a school trip which ends up causing people to suddenly kill themselves. The trees are responsible, though. Oh, dear.
The Giant Spider Invasion – 1975
Not many people like spiders which is why it came as no surprise to see a movie created off the back of such a common fear. In the case of The Giant Spider Invasion, they didn't really nail it, though. The main thing that let this particular release down was its lack of a coherent story. On top of this, the movie didn't make the money it might have wanted either after being one of the most pirated releases of all time.
The Incredibly Strange Creatures Who Stopped Living And Became Mixed-Up Zombies!!? – 1964 
A horror musical with a ridiculously long title, The Incredibly Strange Creatures Who Stopped Living And Became Mixed-Up Zombies!!? is a movie well worth avoiding. Written and directed by Ray Dennis Steckler, this 1964 release follows the story of a group of three friends who stumble across a zombie-making fortune teller at a carnival. From there, chaos ensues in an unbelievably shoddy manner. If you're keen to introduce a loved one to the genre, make sure they stay well away from The Incredibly Strange Creatures Who Stopped Living And Became Mixed-Up Zombies!!? In fact, even for the title of the movie alone, nobody should ever watch it again.
Special mentions must also go to Book of Shadows: Blair Witch 2, Birdemic: Shock and Terror, and Creepshow 3.