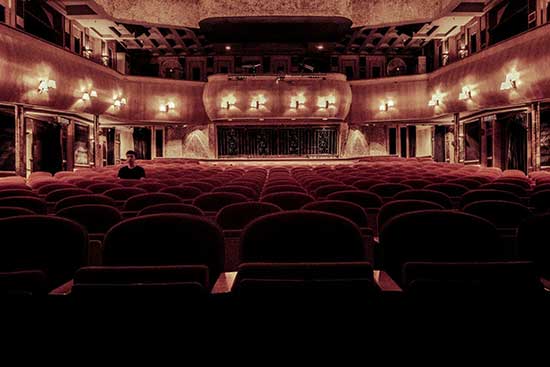 There are many casino-based movies around, and there have been for years. But why? What makes them so popular? Well, the simple answer is that playing  casino games is of interest to many people. Some of the top titles include Casino Royale, Ocean's Eleven, The Gambler, 21, and many more. Today we will focus on the cult classic Leaving Las Vegas.
The film was released in theatres on October 27, 1995. It grossed a respectable $32 million at the box office for an independent movie. The film was made on Super-16mm film stock, mainly in and around Las Vegas, for less than $4 million – a pittance for a movie of its genre even in 1994. As a result, several scenes were said to be shot without permits on the famous Las Vegas strip, with Figgis allegedly shooting just one take to escape the gaze of the cops.
The Plot
Nicolas Cage plays Benjamin in Leaving Las Vegas, an alcoholic who has lost his family and career and travels to Las Vegas to drink himself to death over a period of four weeks. While there, he meets Sera, played by Elisabeth Shue, a hooker who is left stranded when her boyfriend and pimp is finally murdered by the thugs to whom he owes rent. They collapse into a codependent relationship almost instantly because they are two of the neediest people on the planet.
The film is exceptionally well-acted, skillfully crafted, and even enjoyable at times, making it a mega-hit. Cage's staggering and ever-expanding talent for playing the loser beautifully is the reason Benjamin's character can be so darn charming amid this deadly predicament. Cage searches deep to find Benjamin's humanity, and it's courageous of the film to offer such a blasted out, helpless character this degree of dignity while accepting his life's real tragedy. Shue is also impressive. Shue's position is somewhat subservient to Cage's. Still, her performance is strong enough that it is more complementary than second fiddle. Even though she knows it is misguided, the hope in her eyes captures the beautiful tragedy of this film so well that it has a profound effect on me every time I see it.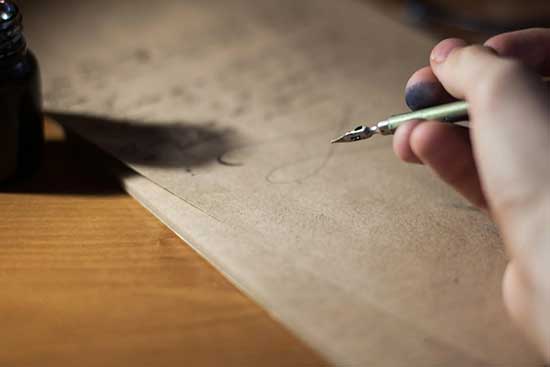 The idea of a man abandoning everything to drink himself to death in the capital of sin is as compelling as it is dangerously close to melodrama. Their doomed attempts at normalcy have the most gripping moments. Playing house with the drunk and the hooker. The first is confident of his result, while the second is hoping for something better against all odds. Their bond is palpable, genuine, and entirely persuasive. Empty bottles clutter the wasteland of deep passion.
Writing Tragedy 
The novel's protagonist, John O'Brien, was a severe alcoholic himself. He committed suicide at the age of 33, just weeks after learning that his storey would be turned into a film. Leaving Las Vegas was released in 1990, four years before O'Brien's suicide.
John's father paid a visit to his "shakily sober" son in an L.A. hospital less than a month before committing suicide. He did all he could to assist him. For years, John had been in and out of rehab. Nothing seemed to be working. John committed suicide sixteen days after his father returned to his home outside of Cleveland, Ohio. When Erin (John's sister) learned that Cage had been cast in the role of Ben, she wrote him a letter in which she expressed her belief that John would be happy with "an actor of your calibre" playing the part.
Conclusion 
Leaving Las Vegas is one of those films that has it all: a striking look – handheld grainy camerawork lends a documentary-like feel to the film, excellent direction from a brilliant script, and a dazzling musical score by Figgis himself, aided by lounge-singer-Esque, jazz-soaked vocals by Sting. Cage, as the main character, Ben Sanderson, is unquestionably the film's standout. Cage was nominated for an Academy Award for Best Actor in 1996, competing against Anthony Hopkins for Nixon, Richard Dreyfuss for Mr Holland's Opus, Sean Penn for Dead Man Walking, and Massimo Troisi Il Postino: The Postman, among others. He walked away with the statuette, which Jessica Lang had presented to him at the glitzy event in March of that year.
Leaving Las Vegas would go on to win a total of 31 awards around the world. It is still considered one of the best films of the year in which it was released and one of the best of the 1990s; a true standout. If you haven't seen it yet, find it. Since its release 24 years ago, it has remained one of the best films about addiction, as well as one of the greatest love stories ever committed to film. In equal parts heartbreaking, hilarious, and tragic, this film is a must-see—a modern masterpiece, to be sure.
Leaving Las Vegas" is a demanding and challenging film, one of only a few that has taken an unflinching look at addiction. It is a jarring, penetrating, and sobering wake-up call, not a film to cuddle up to.