Any horror movie fan will have enjoyed one of the very few upsides that the last 12 months have presented. The time spent indoors with very little to do except watch your favorite movies will have given you the chance to revisit old favorites, as well as delve into the ones you have never gotten around to watching before – including some that only got one star on Netflix.

This good news does, of course, come with a downside. After the 12 months or so that the pandemic has been part of our lives, you will have watched everything you wanted to, some of them more than once. This leaves a really big space on your 'to do' list and quite a bit of time before more of the stuff you love makes it onto the big or small screen.
With that in mind, here are some ways you can pass the time until then.
#1 Watch trailers for movies and shows that have been held back
It is not just Marvel blockbusters like Black Widow that have been put on ice until you can set foot inside a cinema again. However, the many trailers that got made before the current crisis are already out there and will be on YouTube and fan sites. You can watch these to psyche yourself up for when you can experience them in all their glorious detail.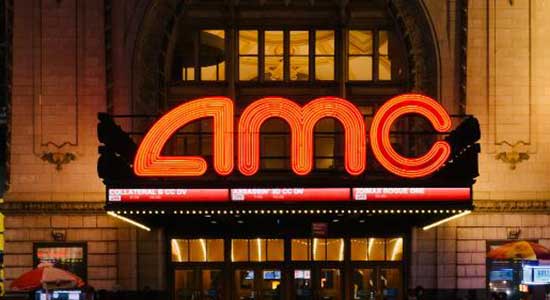 #2 Exchange theories on fansites and places like Reddit
I know they are not everybody's favorite places, and they can be toxic sometimes, but fansites and subreddits for your genres are teeming with content to keep you occupied. If you can avoid the spoilers and the know-it-alls, this might be the fix you may have been craving. On the other hand, you might want a bit of 'brain bleach' and go looking somewhere else entirely.
#3 Spend some time on a casino website
As a horror fan, you are used to things that gets your pulse going. By choosing to play online casino Canada on your phone or tablet, you are ticking that box, and by not setting foot in a casino you are staying in control, as you can put it down when you are ready. If this does not tick all of the right boxes, there are other games to play.
#4 Expand your Horror horizons into gaming
There is more to online games than just matching three pieces of fruit or candy, and if you like something that has a bit more to it, there are plenty of horror genre games.  You can find them online where you can just your computer or if you like the idea look into getting a console. You can find plenty of lists online for game suggestions, try looking for the best Jump Scare games too.
Final thoughts
With the pandemic probably giving you more time than you need to spend watching movies and shows, it can be nice to do something different when you run out of things to watch. Using your phone or tablet, you can find lots of ways to pass the time until the next horror blockbuster hits the screens.