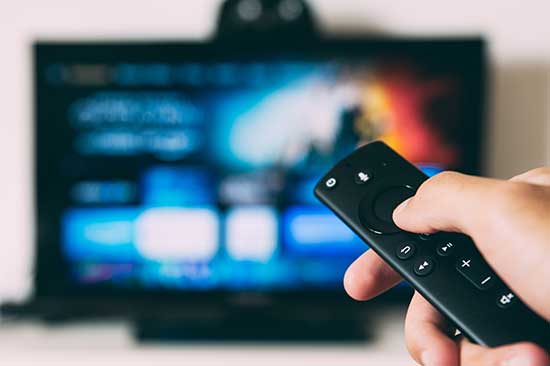 Sometimes it's easy to think that you've exhausted all the best horror movies on Netflix. However, this is most likely not the case as Netflix has thousands of horror movies and TV Shows that include Anime Horror, B-Horror, Cult Horror, Slasher, Supernatural, and so much more.
Unfortunately, all these movies and TV shows can't be accessed from a single library, and there are very many hidden gems you can't watch based on your location. This article shows you two of the best ways you can unlock more horror titles, from new releases to golden classics.
Method 1: Use a VPN
A VPN stands for Virtual Private Network, and it is an online tool that you can use to disguise your actual location. VPNs work by encrypting user traffic and sending it through a tunnel to a server of the user's choice.
From there, the user is given a new IP address that makes them look as if they are connecting from where the server is located. This can be accomplished by using a free VPN or a paid VPN. Of course, the latter offers better functionalities and is more appropriate for Netflix, although free VPNs still let you enjoy some VPN benefits without spending a penny.
To unlock more horror titles on Netflix, you only need to connect your VPN to a different country and check the available titles. The titles available usually vary by region, with Netflix US having the most titles. However, even US users are restricted from titles available in other big libraries such as the UK, Canada, Australia, Japan, etc.
Method 2: Use a SmartDNS
SmartDNS is a service that is used primarily to unblock geo-restricted content by redirecting DNS (Domain Name Server) queries. The service does not provide the encryption security provided by a VPN, and neither does it change a user's IP address.
SmartDNS only redirects traffic for particular sites and therefore does not affect other connections or change your browsing experience. Apart from that, the best thing about the service is that it can be used on devices that do not support VPN installation, and it also does not affect browsing speeds.
It's important to note that some of the top VPNs also offer Smart DNS for unblocking Netflix and other services. This means that when you buy such a VPN, you'll get SmartDNS as a free service, making the VPN much better than a typical SmartDNS service.
Avoiding Netflix Proxy Error
Unfortunately, Netflix works hard to ensure that subscribers don't use VPNs, SmartDNS, Proxies, or any other unblockers on their network. This is usually done to comply with distribution rights, and it can be frustrating if your VPN or SmartDNS is blocked by Netflix.
To avoid the Netflix proxy error, you need to get a VPN that frequently refreshes its IP addresses. VPNs such as ExpressVPN, NordVPN, and SurfShark always work with Netflix and other streaming services. Others, such as CyberGhost, have special dedicated servers that are frequently updated to provide access.
Once you go for the right VPN, you can then get more value from your Netflix subscription by accessing titles that would otherwise be impossible to watch.