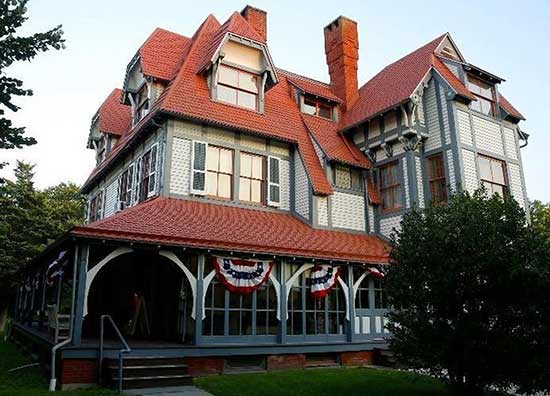 If you're looking for a spooky place for a night out – you're in luck as there are plenty of haunted places throughout America. You don't have to wait for Halloween as there are plenty of haunted places in the USA you can go visit any time of year.
Atlantic City, New Jersey is arguably the first place you should start. With so many old casinos in Atlantic City, there are a lot of places with old history and possibly ghosts back to haunt the casinos!
Besides New Jersey, there are a lot of other states in the United States that have a reputation for being haunted. Maybe it's no surprise that tops on the list is Texas. Whether it's due to the state's large size or its vast history, there have been a lot of reported paranormal activity sightings in the state of Texas.
No article on paranormal activity in the United States would be complete without a mention of New Orleans, as the city is famous for its mysterious ways.
If you are on a mission to find haunted places in the USA, you can certainly plan a trip aimed at finding the most mysterious places in the country depending on what type of haunted you are looking for!
Atlantic City
A good haunted place to check out is horror in Atlantic City. There have been a lot of global crises over the years that have decimated the once vibrant casino scene at the Jersey Shore.
What used to be hopping and busy with people, now has abandoned buildings that serve as a reminder of glory days that have passed by. Anytime you have abandoned buildings you might have ghosts. That's why they call it a "ghost town."
The former Trump Taj Mahal is notoriously haunted. Legend has it that a man committed suicide by jumping off the roof and comes back and haunts the premises now and again. It is now operating as a Hard Rock Hotel and Casino, but the legends from the Taj Mahal made the move to new ownership.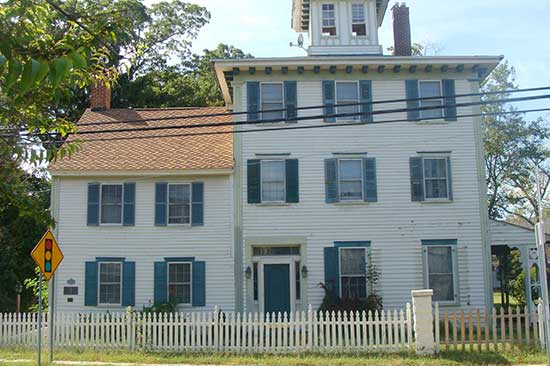 The Ocean City mansion down the street is considered one of the most haunted bed and breakfasts in the entire state of New Jersey.
That is just a few examples of haunted buildings in New Jersey – in reality, there are dozens of places you could go to find spirits and ghosts. The buildings have been around for decades, and it shows.
Haunted States in America
If you are in America, you don't have to look far to find states that are considered to be haunted. Tops on the list is Texas. Maybe because it's large in size it is also large in haunted activity, with people reporting 6,845 different paranormal activities since 2005.
Maybe it is size related because California is high on the list as well. Los Angeles is the City of Angels for a reason and reportedly some famous ghosts are still floating around Hollywood's Hotel Roosevelt.
As far as colleges go, if you are a college student looking for ghosts, consider enrolling at the University of Indiana, which has had ghosts reporting of everything from crying babies to a ghostly dog wandering around campus.
If you have followed the Salem Witch Trials you also know that a trip to Massachusetts should be on your list if you are looking for signs of haunted activity.
Don't forget about New Orleans
The Bayou city is famous for its haunted activity and might be the most haunted city in America. It has a little bit for everything, so no matter your paranormal interests, you will find it here. From churches, to homes, to hospitals, it would actually be harder to go to New Orleans and stay away from ghosts and it would be to find them.
You might even have heard of some vampire stories associated with the city, but those are mostly folklore – probably.
If you are looking for famous ghosts, this is the place to be. William Faulkner reportedly floats around his old home, which is now a bookstore. Though, that's kind of neat – spending an afternoon perusing a bookstore and stumbling upon the ghost of great author.
With voodoo and mystery, start any ghost-hunting trip in the United States in New Orleans, and you surely will not be disappointed.
Go searching for Ghosts
Because of all the well-known paranormal activity in the United States, it is not that difficult to plan a trip around ghost hunting and looking for haunted places. Don't wait for Halloween to start looking for haunted houses, try planning a tour by making arrangements geographically:
In the northeast, you want to try for Salem, Massachusetts, one of the most famous cities in the world in terms of witchcraft, road trip down to older cities like New York City and Philadelphia to get steeped in the old history in those major east coast cities
In the south, start in New Orleans and road trip over to Texas, as the deep south is home to many ghosts from the civil war and earlier
Out west, the City of Angels is where you should spend most of your time, but there are plenty of other haunted places in California to devote your time to
Location truly does not matter a whole lot. Much of America is old and steeped in history, which means there are plenty of opportunities to stumble onto something really haunted. Many old penitentiaries have been converted into Haunted Houses for Halloween specifically because they have had ghosts reported on the premises repeatedly.
What type of Haunted are you looking for?
Ghosts, witches, and voodoo are all entirely different types of haunted. Decide what your priorities are, so you know how to plan your trip. Witches are for Massachusetts, voodoo for New Orleans, and ghosts for Los Angeles (and a lot of other places). So, consider what you are looking for when planning your trip, as there truly is more than one type of "haunted."