Some casinos have been experiencing some unexplained happenings for some time, and this is not about the lucky streaks that will always happen. Majority of these huge edifices hosting the casinos have histories of people that lived through them and in them when they were used for some other purposes before they were eventually turned into casinos.
To make the idea of casinos even more mysterious, there have been suspected apparitions, ghost appearances and other terrifying activities linked to the spirit world as experienced by gamblers till date. If a haunted or 'creepy' casino setting isn't your thing, visit casinosites.bet for a list of sites to play at – scare-free!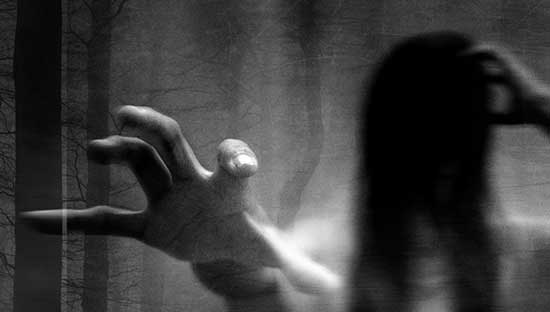 Over the years, many creepy stories have been told about some of the huge casinos in Vegas, making them out as the casinos that are most haunted in the entire world. So, if you want to be spooked, come along and read the stories below.
Luxor, Las Vegas
This is a gigantic and luxurious casino resort in Vegas. The architectural design comes with an Egyptian theme that involves the Sphinx, a huge pyramid and many other elements of the Egyptian mythology that are even naturally creepy. Everything about it is made of Egyptian writings, artifacts, and symbols, and many people believe that they naturally attract spirits.
There have been a lot of spooky events that people couldn't explain at the Luxor, and this makes people regard it as a haunted casino. However, how factual are these events and the powers behind them. During the construction of the resort in 1993, some of the construction workers witnessed activities they could not explain. Some of them were freaked out and some even died from such accidents.
Since after the commissioning of the resort, it has witnessed a lot of group suicides, a casino guest died by a car bomb inside the resort in 2006, and some guests organized suicidal jumps from the balconies. While we can link these activities to the spirit world, however, why must these weird and mysterious events be associated with Luxor all the time?
Tropicana, Las Vegas
Another casino that is believed to be haunted is the Tropicana. For many years, this casino had a very famous tiki mask statue at its very entrance. However, most of the visitors at some points started complaining that when they come in contact with the mask, they experience some rashes, and an investigation revealed that they all reported a similar purple facial rash on them. But the casino refused to acknowledge this or take responsibility for it.
Things got even more mysterious when there were several reports that when a photo of the mask is taken, there is always a purple mist around the mask. With this, many people started thinking that the mask may be haunted or even possessed.
The stories became aggravated when the mask was removed by the casino management, following the report of paranormal activities going on around it. Does this tell you something? Be the judge.
Bally's Resort & Casino, Las Vegas
Now, it is good to note that the land upon which Bally's Resort is standing has experienced one of the biggest tragedies inside the US. A hotel that was standing on that location was gutted by fire in an accident that took the life of up to 80 people. The MGM Grand hotel that was standing there caught fire through faulty electrics and majority of the guests were jumping down from the building and dying in the bid to escape the flames.
This event happened in 1980, and since Bally's Resort took over the place, the majority of their guests have complained about witnessing apparitions and figures that looked like ghosts roaming about in the upper floors at night. These are unconfirmed reports that may never get confirmed, but seeing that many of their employees and guests that stay on the upper floor of the building has made the same complaint, makes it more worrying. Also, that floor is where most of the fire victims died.
Flamingo, Las Vegas
This is another haunted casino in Vegas. It was created by the mobster named Bugsy Siegel, and he was gunned down in 1947. He was so popular and powerful in gambling and mob related activities in Las Vegas, and he is credited as one of those that took Las Vegas to its current level as a gambling hub.
He was recognized in developing the Flamingo Casino, and many people believe that his spirit is still haunting the place till date. Majority of the staff has complained of seeing Bugsy by the pool or in the presidential suite. Many of the cleaners even had to quit once they witnessed his spirit.
This man was so strong in the physical world, and so there are indications that his spirit would be strong too. The reports of these sightings have continued to come in, and because of that, ghost hunters have designated Flamingo as the most haunted casino in the entire world. While there are no confirmed explanations about the occurrences, the fact remains that many people believe that they've seen these spirits, ghouls, and ghosts in these and in some other casinos. So, whether you believe it or not, the fact also remains that they are coming from different independent sources. So, one cannot rule them out completely.