There are so many reasons why popular films include gambling scene in their films — and of course, so many do. From classic gambling cult films like Rounders, to more modern features like 21, many writers and directors use a gambling theme, or even just a scene, to create the tension and drama in a storyline as well as the level of suspense the audience experiences. It's always going to add just that bit more of excitement.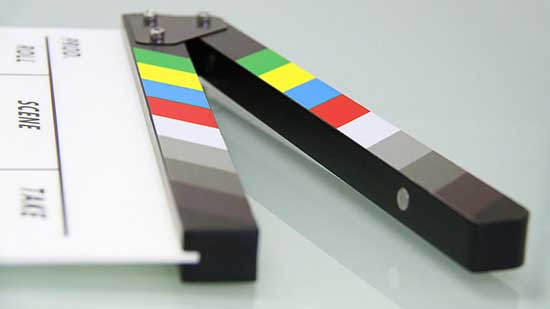 What are some of the top films that utilise this now famous technique? Let's start with some of the top hits.
Casino Royale 
One of the most iconic gambling scenes in recent time comes from a recent adaptation of Ian Fleming's story, adapted into the film Casino Royale. Starring Daniel Craig as James Bond, the story follows Bond as he faces another villain, in this case poker-playing Le Chiffre (played by Mads Mikkelsen). The film is an exciting classic tale of Bond trying to outwit his nemesis; but culminates in an exciting poker showdown in Monte Carlo between Le Chiffre and Bond, in an all-or-nothing game. It's one of the best gambling scenes in a modern film — and a great example of how gambling can really pump up the drama.
Casino
The most famous gambling film of all time? It has to be Martin Scorsese's epic 1995 crime thriller, Casino. Joe Pesci and Robert Deniro star in this incredible tale of mob-controlled casino gambling in Las Vegas. With the mafia storyline, incredible performances by world-leading actors and some of the most harrowing scenes in film history, this is has to be on top ten gambling film lists everywhere. Sharon Stone was even awarded a Golden Globe for the film, as Best Actress in a Leading Role.
The Cincinnati Kid 
Starring Steve McQueen, The Cincinnati Kid is one of those great films that never seems to get old. The story follows McQueen's character, an up-and-coming gambler who has decided to play against one of the biggest high rollers around, Lancey Howard. Of course, things aren't so easy for The Kid, who is hampered by distractions that might ruin his chances of winning big against Howard. Like many other gambling films, this classic ends with an exciting final gambling scene — one that is definitely not to be missed.
Rounders
This 1998 American drama film is one of the most exciting cinema stories about the underground world of high stakes poker. The film stars Matt Damon and Edward Norton and follows the story of an entrepreneur paying for his university fees by winning big at the poker table. Damon finds himself playing against a top-level poker baron, ending in a very high stakes game. It's a film that depicts some very real elements of poker, including strategy, table banter and more. And a must-see for gambling and casino fans.
The influence of films and technology 
The inclusion of gambling scenes — and casinos as settings — in films has really transformed the way people see the game; and has resulted it in becoming much less of a taboo topic. Fun fact? Only six films about gambling were produced between 1908-1930; gambling movies became more and more popular after World War 2.
The more gambling and casinos are featured in pop culture, the more society has accepted, and even celebrated, playing the games, with online versions including great features like a free spins bonus. If you watch one of your favourite actors play an exciting game on screen — especially one you can get better at, like poker — of course you'll want to try it out too. In fact, many actors who play gamblers actually enjoy gambling themselves. George Clooney from Ocean's 11, for example, built his own — worth $3 billion — in 2005. Matt Damon from Rounders has been known to lose at the table. And Ben Affleck, who stars as a gambling tycoon in Runner Runner, won the California State Poker Championship $350,000 grand prize in real life. It's said that the entire cast of Ocean's 11 enjoyed playing gambling in real life while off set. And that the cast of 21 went through a Blackjack Bootcamp, led by gambling expert Kyle Morris, for several days before the shoot so they could learn how to actually play the game.
One of the reasons gambling films influence people so much, is that in the majority of these films, the characters eventually win in a high-pressure game. And of course, when a film ends with a high-profile game going well for your favourite character, you'll want to try it out yourself.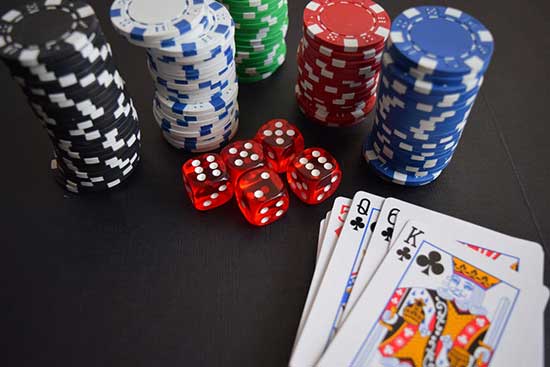 The rise of online casinos 
One of the most popular ways that people are now taking part in the game are through online casinos. The proliferation of mobile phone ownership means that individuals can now play their favourite games on the go, on a variety of different websites. With so many websites available, it can be difficult to choose what website to play on. It's important to make sure it's a trusted brand, with awesome offerings like free spins and deposit bonuses.
As more people play on online casinos, the easier it will be to know what website to go with. Asking your friends and family which websites they play on is a good way to start. Doing your research online will give you an array of different options, too — and help you decide which online casino is best for you to play on. The most important thing is that your online casino experience is a good one. And with so many websites available to you, it shouldn't be too hard to find the one that suits your style and bankroll.