The student life is full of constant stress. They have to deal with many tasks and often don't have time to submit papers on time. Students can pay for essay and alleviate their stress a little bit knowing that professionals will write papers for them. Also, watching a horror movie can help with calming down a bit, no matter how strange it sounds. Researchers say that visiting a room of fear or watching a horror movie is akin to mountain climbing or a multi-kilometer hike: reaching a particularly high point or reaching the end, you feel that despite all the obstacles, despite your uncertainty, you still achieved the goal. For this, someone needs to really climb Mount Everest or meet a crowd of real zombies, but for most, watching a fresh horror movie is enough.
Let's dig deeper and find out what the greatest horror TV shows are for students.
iZombie (2015)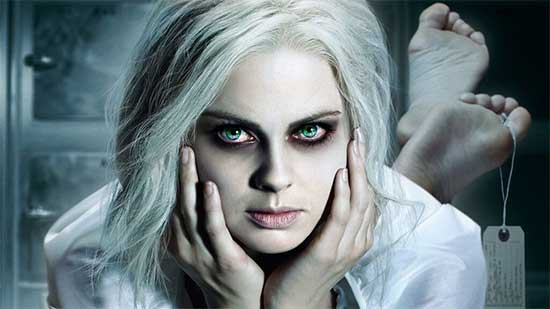 Olivia Moore is a medical student. After a party, she turns into a zombie and gets a job in a morgue – and now it's not so difficult to get the brains that she must eat. With every brain eaten, Olivia inherits the memories of the corpse, and she can solve the murders of those who have died. The boss who learns her secret and the police detective helps her with this.
Tokyo Vampire Hotel (2017)
Manami, a young girl, survives a shootout arranged by some bandits who rode up on a chic car, and only a few hours later, becomes a living, walking incubator for vampires. In this story, complete and total misfortune is portrayed in the life of Manami. How does a 22-year-old Japanese girl who was just saved from death enter a vampire lair? They invite her to a party in a luxury hotel, where the entry for simple city dwellers is usually closed, and she can not overcome her curiosity. In addition to her, a few dozen people were also invited to have fun. When the guests gather and relax a bit, they are told that they should stay forever, to the delight of the owners, and to thank them for not letting them die outside.
Legacies (2018)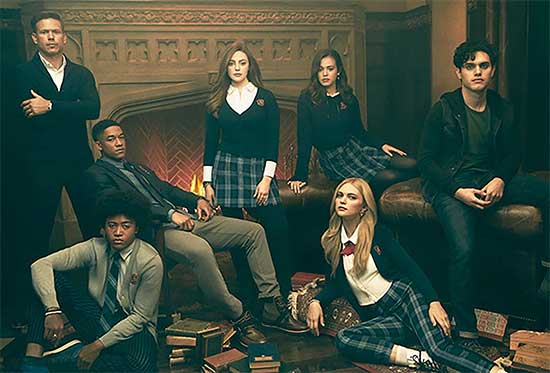 The Salvatore boarding school gathers within its walls the next generation of werewolves, vampires, and witches, who are, in many ways, superior to their brethren. The main characters of Legacies are the children of famous graduates of this unusual educational institution. First of all, these are the seventeen-year-old Hope Mikaelson, the twins Lizzie and Josie Saltzman, and many other young people. Within the walls of the mystical school, they learn ancient legends that are passed from generation to generation. They fight with enemies, learn love and hate, and face internal fears that often turn out to be stronger than the external enemy.
Teen Wolf (2011)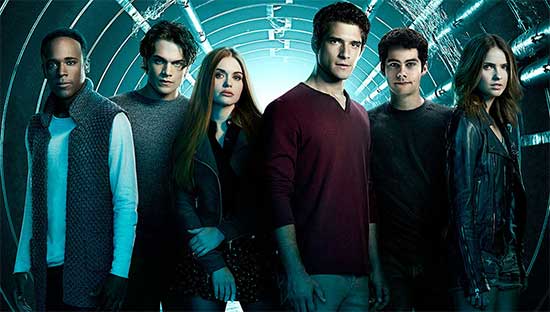 Do not miss this mix of modern vampire fiction, romance, and youthful life. In youth, there is an awareness of one's own nature – not only for the vampires but also the ordinary boys and girls who want to learn how to control their desires. The temptations of civilization are just as difficult to give up as blood for vampires. When it turns out that the wolf's desires and habits wake up for Scott McCall, his life is divided into the daily routine and secret nightlife. It turns out that he is not the only one wolf. Scott tells his friend Stiles that he is a werewolf, and their friendship withstands such a test. But he has to balance between normal friends and other vampires.
Scream Queens (2015-2016)
To be among the students who get into one of the prestigious city universities, the protagonists have to go through a difficult path. But most of us want to live a beautiful and prestigious life. The new school year seems to begin without special events, but students are not at all inclined to receive and master new knowledge. The guys think about how to create their own student clan that will stand out among other clans. A grand casting is to be held to select only the best from all the candidates. As expected, only the most beautiful girls in the school enter the fraternity. But the council dramatically changes its decision: the fraternity should include the ugliest young ladies! But the beauties are not used to giving up, and therefore develop a terrible plan, and every ugly girl must pass the test. One of the girls is to sit in the ground and be buried up to her head. Passing the test, the girl becomes the victim of a maniac who drives through her with a lawnmower, brutally killing her. From this moment, the hunt for girls opens!
We hope that you can choose a TV show that appeals to you the most.