Horror films are not for everyone. As a student, if you got the nerves to watch freaky scaring films, especially the ones that feature teenagers, then you will enjoy reading this piece. High school experience can be fun for most people. Finding the best way to shuffle school tasks with leisure is what makes high school an exciting phase of our lives.
What are your favorite horror movies? Are you hardly scared of anything and you want to try yourself in these high school movies? Do you want to become bold and fearless? Then you might want to watch these horror films that are considered the best thrillers of all time.
1.     Martin (1976)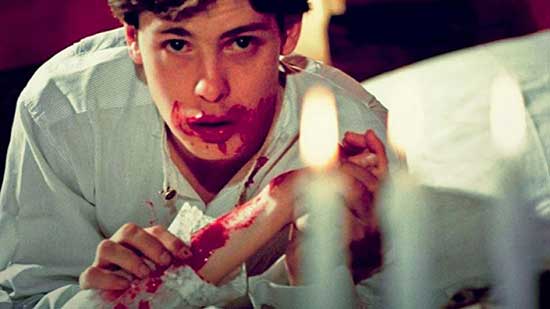 Source:
Martin: George Romero's Teen Vampire Movie is One of His Best
Many horror films encourage viewers to sympathize with the monster. This scary movie titled "Martin" Directed by George A. Romero is a good example. Amplas, who was a lonely and wayward teenager from Pennsylvania, played the title's character. The film was built around a teenage wish and how they go the extra mile to seek its fulfillment. The film also depicts American poverty and all its nastiness — one of the best student horror movies of all time.
2.     It Follows (2015)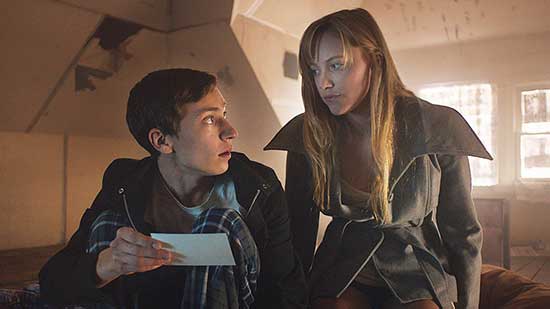 Source:
www.thewrap.com/it-follows-plays-david-to-furious-7s-goliath-at-box-office/
We know all horror movies are scary, but every scene in this movie directed by David Robert Mitchell, was carefully composed to squeeze the breath out of your lungs. For every second, you can't predict what the next scene has for you. In this film, Michael Myers country was a town densely populated by teenagers, slim looking girls, and male admirers. A teenage girl decided to follow her instinct and go after her male admirers. She discovered she was followed by a dark presence that can assume any human form. Scared that she might get hurt, she cries for help. So much awaits you in this film which is considered as one of the best scary movies for teenagers.
3.     Dance Of The Dead (2008)
Source: www.gbhbl.com/horror-movie-review-dance-dead-2008/
This action movie is one that depicts zombies as pure humans — also a curious mix of sprinters and amblers. The movie feature teen survivors that fought hard with low self-esteem couldn't score dates and fought hard to overcome these zombies. It's filled with tension and horror for everyone. If you want to experiment with school movies after class, you can give this film a shot. You can try to contact assignment help service if you love watching horror but jacked up with crazy assignments.
4.     Jennifer's Body (2009)
Source:www.slantmagazine.com/film/jennifers-body/
This movie is described as one of the best scary films of all time, Jennifer's Body performed well in the cinemas when it was first released in 2009. Megan Fox played the movie title. She was targeted by several drunken meatheads. Her transformation journey began when she was sacrificed to a demon or deity. Many thought she was dead, but she resurrected, became fortified with new demonic powers and a dire taste for human blood. In the deep desire for revenge, she hunted rapists and murderers to their graves.
5.     Hold That Ghost (1941)
Source: www.tft.ucla.edu/events/hold-that-ghost-1941/
Here is one of the many horror movies that feature famous comedians. Although it was shot many decades ago, it still features one of the best cast that can ever appear in any horror. The film also features cast from some of the best actors in the industry. Perhaps the reason for its relevance to date. Among its cast was a very young actor, Richard Carlson. He was getting his fit in acting and wanted to try horror too. He played his minor role professionally and gained more recognition for his efforts — a lesson for many students that want to try horror while in school. You need to prioritize your activities and hire a writing service when necessary to make the most of your time as you learn acting.
Are you bold and fearless or want to develop the guts to become one? You should watch these films and get lost in suspense, thrill, emotional outbursts, and fun.