If your passion is for all things spooky (and if you are reading this website, it probably is), you may believe that your hobby is something which can only stay as just that. However, there are many jobs where you can be surrounded by the creepier side of life all day long. If you are looking to get paid for your skills as a horror aficionado, read on to find the best careers in horror.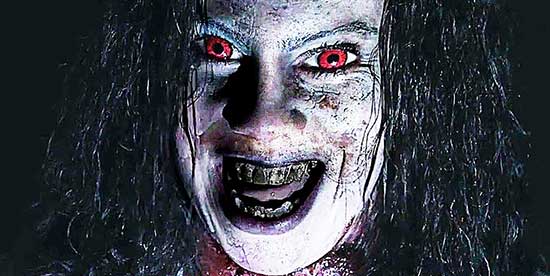 Blogging
Blogging is a simple platform from which you can share your creative writing, film and book reviews, and opinion pieces on a chosen subject. Blogs can be on a variety of topics, on anything from cookery to your personal life, and it is easy to find a niche audience for your blog through social media. You can also now get paid for your blogging skills by collaborating with sponsors and working with advertisers. If you want to start blogging, all you need is a suitable laptop from which to blog from, as you will now be spending a lot of time online and writing up articles. To find the best laptop for your means, choose Choosist. At www.choosist.com, they compare a range of big laptop brands to find the perfect one to fit your lifestyle and needs.
Tour Guide
If you are so passionate about horror that you want to look for a career in it, then you probably love learning about it and will have a vast range of knowledge on the subject yourself. If this sounds like you, then you should consider becoming a tour guide for horror attractions such as ghost tours and haunted houses. Jobs like these will give you the opportunity to share your knowledge and passion with others and meet many other people daily who are as passionate about horror as you are – all while working in a perfectly chilling location!
Bookshop Owner
If you love the bookish side of horror, then you may want to consider running a bookshop or an online book service through which you can promote the latest horror authors. Although bookshops typically cover a range of different subjects, you should consider checking to see whether there is a market for horror in your local area and whether you can develop this enough to run a niche horror bookstore for local clientele. Not only will this allow you to stay up to date with the newest releases, but it will enable you to impart your recommendations on others.
Period Actors
Take tour guiding a step further and consider period acting. Although there are many jobs for period actors in historical or tourist locations, there are just as many in horror attractions and other entertainment venues such as castles and dungeons. This will allow you to explore the scary parts of your personality and actively allow you to participate in giving people the terrifying experience which you have always loved.
If you are considering turning your passion for horror into a career, many different possibilities will allow you to both support yourself and allow you to have a job that you enjoy.