Every great casino slot has an exciting, colourful theme behind it – and we think horror makes for some of the best. Battle zombies, contend with Count Dracula, and tomb raid ghoulish graves for a chance at the jackpot. Trick or treating has never been so action-packed. Here are five of our horror favourites for when the clock strikes twelve.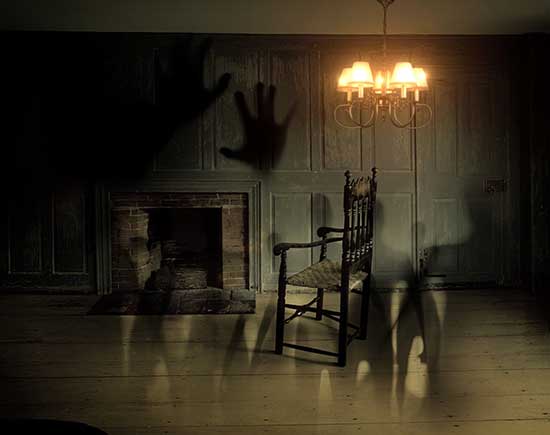 1. Bloodsuckers
Vampires have changed a lot over the years. Suffice to say, these beings of the night must have a great PR team. Where once they were thought of as fanged, distorted beasts – with factual origins, according to news.nationalgeographic.com/2016/10/vampires-europe-new-england-halloween-history/ –  they're now known as handsome, pale-skinned characters of intrigue. Introducing Bloodsuckers. Bloodsuckers is still a classic nearly ten years later, says Keira Miller from bestcasinosites.net, because of its variety, with over 25 ways to win. With a 4.9/5 player rating, Bloodsuckers is sure to steal your heat. Since its launch in the noughties, this gothic slot has entertained midnight gamers to no end. Given its 5-reel layout, classic graphics and numerous ways to win, this is charming, original vampire fun.
2. Under the Bed
What lurks in the shadows? What creeps out only when you're alone, and asleep, and dreaming? Under the Bed comes to you in 3D graphics, preying on all our shared childhood fears for a great fright night treat. With a full moon hanging in the sky and soon to be victims snoozing in their beds, best not cry out too loud when you win big! A fun, whimsical take on a universal experience. Under the Bed averages a 3+/5 player rating.
3. Day of the Dead
If you've ever attended a Day of the Dead carnival celebration, this slot should be familiar. El Dia De Muertos comes alive in this slots horror theme, with skeleton graphics covering just about every inch of the screen. The Day of the Dead is a playful, colourful take on a historic festival – that just so happens to be all about communing with the deceased. Find out more about the actual festival, and its past culture from the Halloween section at www.history.com/topics/halloween/day-of-the-dead.
4. The Creature of the Black Lagoon
The Creature of the Black Lagoon is a classic monster for any veteran horror buff, the star of one of Hollywood's earliest ventures into the genre. First appearing on cinema screens over sixty years ago in 1954, this sludgy, fishy fiend has inspired many nightmares – and games! – since. As a slot player, you too can join the expedition to hunt down the beast, with free spins galore keeping the action fast-paced. There's even an extra prize if you can manage to hit the creature with enough digital harpoons. The best online slot sites reported by www.bestcasinosites.net/slots/ are those with generous play bonuses, and Black Lagoon fits that niche nicely, offering an extra prize if you can manage to hit the creature with enough digital harpoons while on the hunt!
5. Jekyll & Hyde
Everyone has their vices, not least Dr Jekyll! This gothic inspired slot game is one of halves, featuring the classic horror character we've all come to know and love over the years. While you play, roll free spins and cash in bonus rounds; Victorian mise en scene and sound will play on in the background as the split personalities of the good Dr. and even Jekyll fight for control. A refreshing move away from the usual vampires and brain-hungry hordes. Jekyll & Hyde averages a 4/5 player rating online.
So many products and merchandise have come out of the horror genre, it can be hard to keep track. If you're in the mood for even more nightmare fuel, check out the feature articles section of our website for more on horror games, movies, opinions and news.