Netflix is the ultimate streaming platform of this era as it allows you to access thousands of movies and TV shows in almost every conceivable genre. In fact, the millennials love it so much that when they travel outside the US, they find out ways on how to watch US Netflix in other countries where the services are geo-restricted.
Netflix is massive, there is no question about it. That said, how big is it exactly, and how does a US Netflix library compare to the UK Netflix library or Japan's Netflix library? Let's find out.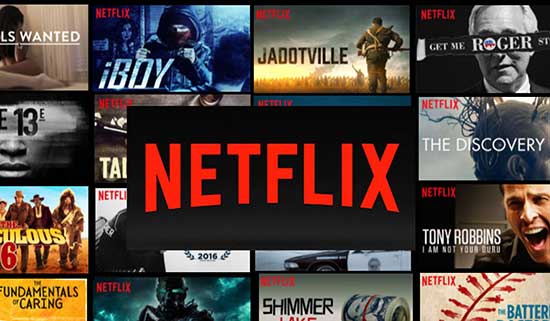 Netflix Today
There was one fateful day in 2000 when Netflix co-founder approached the then CEO of Blockbuster to give away his company for $50 million and was rejected. Fast forward to today, Netflix value hits $100 billion, all thanks to the behemoth of a library that it has created today.
The reason why Netflix is leading the streaming services market is that it left no stone unturned in expanding its content library. It has signed countless licensing agreements with the copyright holders of different TV shows and movies across the globe. However, it's also ramped up the production of its original content. Thus, we will see many brand-new TV shows and movies soon including the sequel of Blight as confirmed by the company, comic book-based Cannon Busters, etc.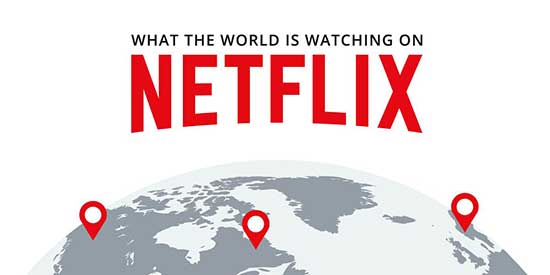 Netflix Libraries Compared
At the time of writing, Japan holds the record for the biggest Netflix library with 4,621 movies and 1,342 TV shows. It's followed by the US with 3,979 movies and 1,676 TV shows, and Canada with 3,963 movies and 1,517 TV shows.
Although the Japanese audience gets to enjoy the maximum number of Netflix titles around the world, what's interesting is that when it comes to TV shows, then there are many other countries that actually have more to offer which include the US, UK, Canada, and Australia. Even in the movies department, Japan doesn't seem to fare well as a large number of movies have a low IMDb rating compared to other countries. So, considering all these facts it's safe to say that while Japan excels in quantity, it doesn't so much in quality.
The Real Winners
The UK and the UK may not get the bragging rights for having the highest number of TV shows or movies on Netflix, but they do have the best content overall, especially if we talk about original content. The streaming giant has taken a huge interest in attracting the audience in these countries. Interestingly, some of the most popular TV shows of all time that are available Netflix are produced in these countries too which include Orange is the New Black, The Haunting of Hill House, Breaking Bad, The Crown, etc.
The Future of Netflix
Netflix has become so big today and secured such a powerful position in the market that it will be extremely tough for any other player to give it a decent competition. A lot of that has to do with the size of its digital library and top-quality original TV series and movies. According to its chief content officer Ted Sarandos, the company's 85% of new spending is now going to creating original TV shows, movies, and other productions.
Since original and exclusive content is what that helped Netflix become the unparalleled leader in streaming services that it's today, it's safe to say that it will continue to dominate the market for years and possibly be the one to spearhead new forms of entertainment (VR content maybe?). Still, only time will tell.