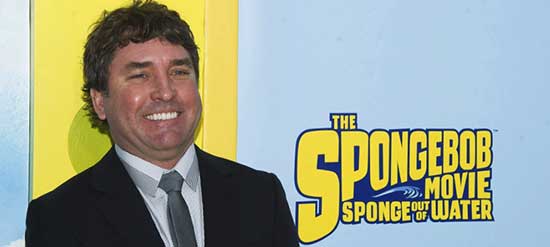 Stephen Hillenburg the creator and the founder of the amazing and fascinating SpongeBob dies. Hillenburg passed away aged 57 after being diagnosed with ALS which he revealed in March 2017. The death of this amazing human has hurt the whole world and the entertainment world at large.
The Nickelodeon family praised Stephen because of the hard work he produced when he created SpongeBob. His unique sense of humour enabled him to achieve marvellous things that have been appreciated by the many people in the entertainment sector.
Above all, his creativeness has brought so much joy and entertainment, especially for the young kids. It's absolutely a great loss, mainly to the young kids. They have lost a great uncle who gives them so much laughter and gags. And even adults got online sports betting games based on his creations.
Stephen Hillenburg Career
Hillenburg has an admirable career whose hard work was fuelled by passion. He graduated from Humboldt State University in 1984 with a bachelor's degree in Natural Resource Planning and Interpretation. He, later on, became a marine biology teacher at the Orange County Marine Institute in California.
He managed to utilise his artistic talent when he wrote and illustrated stories as teaching tools. The tools he used became the occupants of SpongeBob's home and Bikini Bottom.
The Creation of SpongeBob
The creation and the founding of SpongeBob was not a walk in the park for Hillenburg. He thrived to create something unique in the name of SpongeBob. From 1993 to 1996 he pursued a career in television. He became a director and a writer on Nickelodeon 'series known as "Rocko's Modern Life."Did you know that casinos online us has a SpongeBob related casino game, where players can a lot of money.
However, from there Stephen began to work tirelessly on scripting, producing and directing animation. His zeal for animated series led to the birth of SpongeBob Square Pants. Moreover, the first episode of the most watched animation was aired on May 1 1999. The series has aired a remarkable 250 episodes till date.
The good works of this marvellous man will always be cherished.