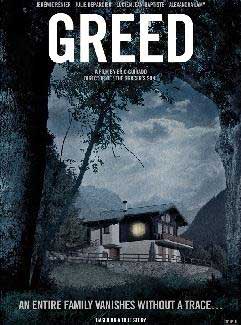 Dreaming of a better life, Bruno and Maryline, 30, move to a small town nestled in the breathtaking French Alps. They are greeted by their landlord Patrick, a successful real estate developer and his beautiful wife Gladys, a perfect homemaker.
 Because their home is not yet ready, Patrick puts them up in another house. But what begins as temporary housing soon turns into a series of moves from one place to the next, until Bruno and his family end up in a hotel, still waiting for their home.
As their bitterness and anger builds up, so does intense jealousy over their landlords' wealth, happiness and success… culminating in a bloody outcome.
A deeply human portrait of the mechanics of jealousy and the treacherous spiral of envy and hatred, this tense psychological thriller is based on actual tragic events that made headlines in 2003. In the vein of A Judgment in Stone (La Cérémonie).