Director Steven C. Miller's semi remake of Silent Night, Deadly Night (1984) is be-heading our way for this holiday season and we've got all the gory details and a nifty new trailer for you right here.
Slaying its way into select theaters on November 30th, Anchor Bay Films presents Silent Night on screen in ten major U.S. metropolitan areas . The Blu-ray/DVD combo and DVD will be available on December 4th.
Directed by Steven C. Miller (Scream of the Banshee) and Written by Jayson Rothwell, it stars Malcolm McDowell (Rob Zombie's Halloween), Jamie King (My Bloody Valentine), Donal Logue (Shark Night 3D), Ellen Wong, Lisa Marie (The Lords of Salem), and Brendan Fehr (Roswlel)
Synopsis:
In 1984, the slasher classic Silent Night, Deadly Night stunned audiences, was banned across America, and remains the most notorious Christmas movie in history. Now, Santa is back, and he's got a brand new bag of tricks. As their small midwestern town prepares for its annual Christmas Eve parade, Sheriff (Malcolm McDowell) and his deputy (Jaime King) discover that a maniac in a Santa suit is murdering those he judges as "naughty." Their sins? Porn, adultery, greed… And he will make sure they rest in heavenly pieces. Donal Logue, Ellen Wong, Lisa Marie, and Brendan Fehr co-star in this brutal and darkly humorous tale of Christmas gone bad.
Check out the trailer here,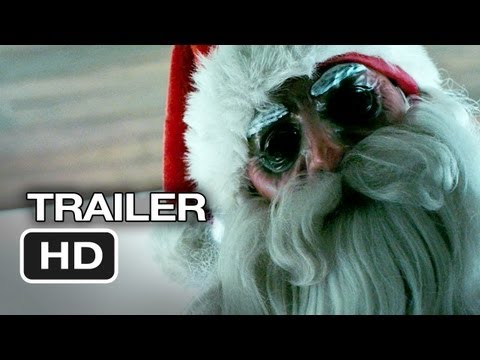 For more information visit the Silent Night official Facebook page
https://www.facebook.com/SilentNight2012
Source: Apple
http://trailers.apple.com/trailers/independent/silentnight/
More Articles of Interest